So maybe you've seen those really stylish and unique looking cars on the road and wondered what the KN stood for or who made the cars. The logo actually belongs to the Korean car maker Kia.
Kia was founded in 1944, making it Korea's oldest manufacturer of motor vehicles.
Why did they change their logo?
According to a press release Kia's president stated: "Kia's new logo represents the company's commitment to becoming an icon for change and innovation".
Their dramatic logo redesign has coincided with the bold new styling of their cars making it look like an entirely new car company!


At first glance, it can be pretty tough to distinguish the individual letters, so much so that it looks almost like a KN badge or even NIN (which is used by the band Nine Inch Nails)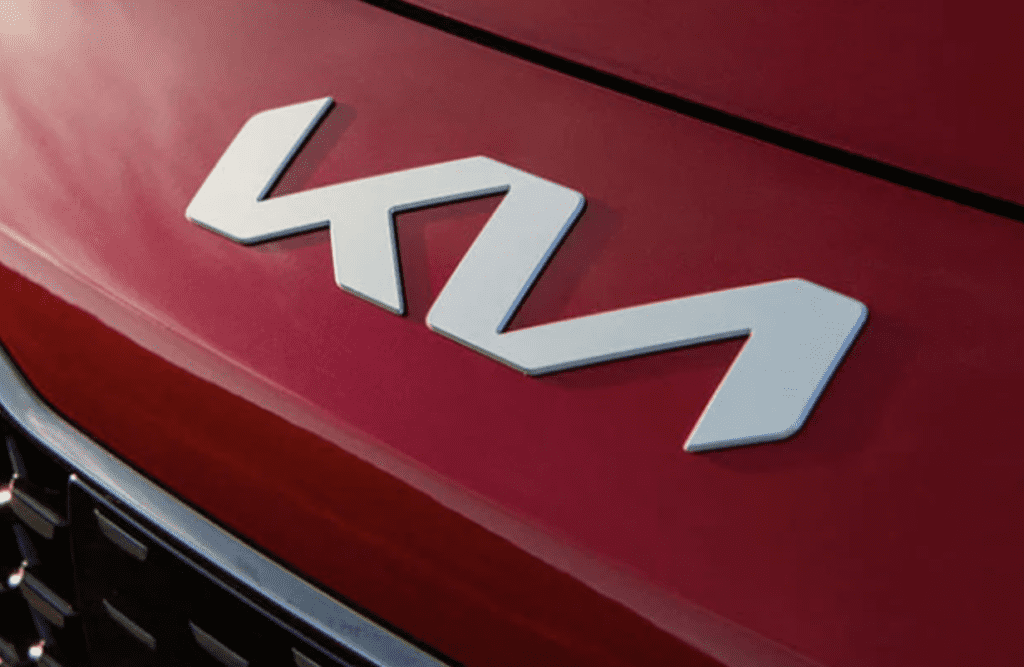 Below is a graphic showing the corresponding letters of the old logo to the new.